ABOUT US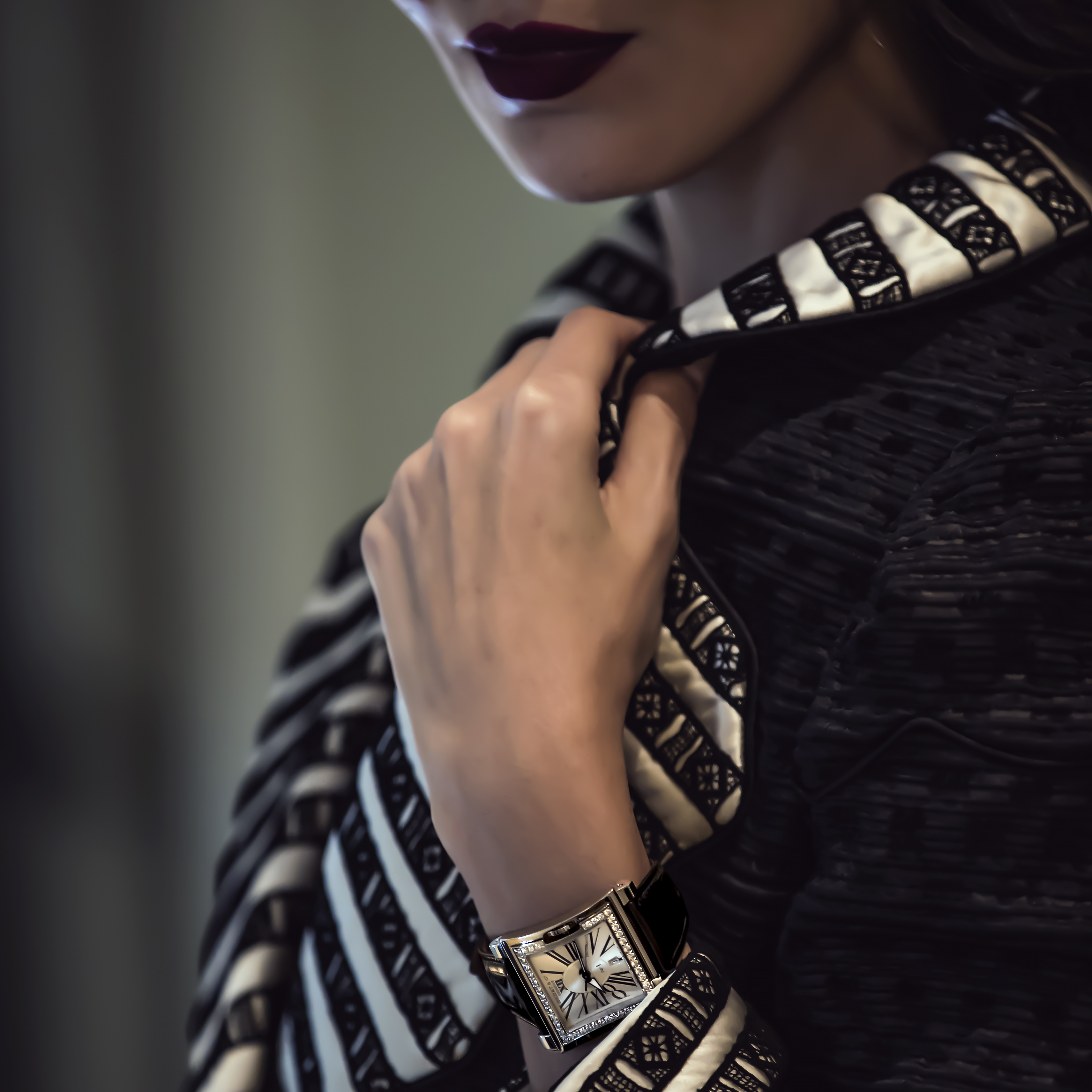 BEDAT & CO GENEVE was founded by Madame Simone Bédat. A Swiss national with a lifetime of experience working at the very top of the Swiss luxury timepiece industry. Inspired by the aesthetic traditions of the Art deco era with femininity at its very core, a BEDAT & CO GENEVE timepiece radiates elegance, functionality and beauty.
Thanks to the unswerving collaboration with the very best experts that collectively reflect the 500 years of genius horological mastery in the finest art of traditional Swiss watchmaking, hence explains the '& Co' in the company name.
The superb attention to every detail during the crafting and design process gives each BEDAT & CO GENEVE timepiece poetry as well as function; Madame Bédat's passion and vision has always been to produce designs that captivate every successful, independently minded and cosmopolitan woman. It is an extension of the brand DNA crafted from an intimate understanding of the way women think;
BEDAT & CO GENEVE seeks to always channel the unique aesthetic vision and belief in comfort, emotion and function into a single entity for the wrist and in so doing to captivate women. This is very important while the majority of the industry creates smaller-scale men's watches and markets these for women.
BEDAT & CO GENEVE from its very conception is totally dedicated to creating extraordinary designs unique to women.
Aside from being the Pioneer of diamonds set on stainless steel, BEDAT & CO GENEVE uses top grade diamonds of Top Wesselton color (F-G) and clarity vvs to vs1. Our pledge to pursue the highest standards of master craftsmanship, each BEDAT & CO GENEVE timepiece is stamped with the prestigious A.O.S.C.® (Swiss Certified Label of Origin) label, the ultimate symbol and guarantee of quality and ethics certifying the Swiss origin of all components. All BEDAT & CO GENEVE timepieces are covered by an official Five-Year international Warranty.
When it comes to serving BEDAT & CO GENEVE's knowledgeable clientele, benchmark refinement and excellence remain the order of the day.
Enjoy browsing our site and feel free to share your questions and comments.
We hope you will visit bedat.com regularly as you continue to discover our fascinating universe.
"After a Lifetime in the Swiss watch-making industry watching 50% of the world's population being ignored, I decided to do something. BEDAT & CO was that something; a luxury timepiece brand founded by a woman for women." – Mme Simone Bédat, Founder of BEDAT & CO GENEVE
Madame Simone Bédat, Founder of BEDAT & CO GENEVE, started the brand due to a deep desire to pay tribute to women by designing timepieces dedicated to their busy lifestyle.
Highly respected for her independence as one of the rare women in the male-dominated Swiss watch industry, Mme Simone Bédat made a commitment to craft her timepieces in line with the 500-year-old Swiss tradition and to do this she gathered the best Swiss craftsmen in order to deliver her extraordinary designs.
Having spent much of her life working at the very top of the Swiss luxury timepiece industry, Mme Bédat established BEDAT & CO GENEVE in her native Switzerland (Geneva). She determined that the company would focus on delivering her vision of a brand that was established by a woman, which was itself highly unusual at the time, that would embody the needs, aspirations, and desires of women at its very core.
Today BEDAT & CO GENEVE is a successful global women fine timepieces brand with over 166 strong Point of Sales presence in US, Europe, Japan, China, Southeast Asia and Middle East countries.